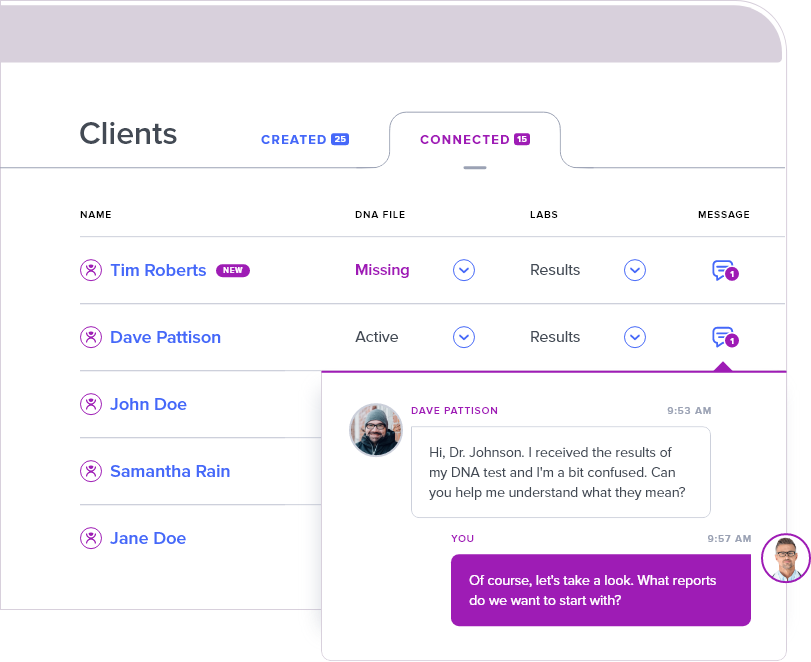 A new way to connect
with your clients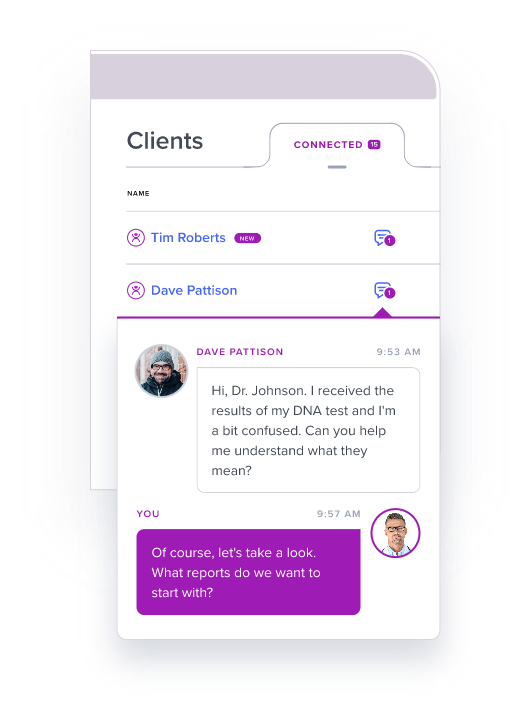 When clients share their SelfDecode account with you, you'll be able to see everything that they see. This includes their health reports, lab tests and more.
Easily send and receive messages and files with your client on our secure platform.
Your client will have full access to their own account and you will be able to help guide them through their results and build a completely personalized action plan.